How to capitalise on mobile users & understand what micro-moments actually means
Key takeaways from the recent Winning Mobile-First Markets Live-stream' by Google
More searches are now coming in from mobile than on desktops.
Emerging markets: For some users their first ever search is from a mobile phone.
Less mature markets tend to have longer a session duration on their phone. e.g. Indonesia, the Philippines
Being Relevant
This section was originally at the bottom of this article but it's so important to consider "is my message relevant" it's moved here.
Identify how & with what information you can be relevant

Where are your users when these searches are taking place?

Are they at work or at home, on the go or in-store?

Localise your message, a relevant message to some is irrelevant to another. See next point for how..

You can target based on age, time of day, interests and many mre

With all these variations, why would you create the same message for all of them? Don't!

Create relevant marketing for each of these segments- the above points force you to check they also fit who you want want as customers
The emerging markets
The online webcast spoke about the size of emerging markets, and how their technology is leapfrogging ours. So this article touches on this too. If you're selling worldwide pay attention!
Note the staggering population sizes of these markets...
It's easy to state impressive stats about population sizes. Big deal. But consider how this will inevitably affect search volume over time. For example India, with 300 million coming online and how this will translate into searches on the web.
Demographics of emerging markets
Generally, a younger generation is coming online. No surprise here but take this into consideration when designing your products and services. The flip side is also true- what about the generations getting left behind.. this is also relevant in our own western societies of course.
Technology- Some are starting with faster speeds than we have!
These markets are getting faster connection speeds. e.g APAC which is starting with 4g for the first time they're leapfrogging western markets by starting with the newest technologies. They don't have to deal with dial-up! The same is true for Latin America and other markets without the need to experiment with older technologies.
Check your website works on low-performance devices
Does your website even work in these markets? It's possible, free and easy to check...
Bare in mind high-speed coverage may be patchy- and don't expect full-featured devices necessarily. Expect lower-end less powerful devices. It's common in Western markets to create really complicated website which require powerful phones, this won't fly on low-powered devices.
*You can and you should test your website on different speed devices. How? Geek tip: You can force your web-browser to make it pretent it's on a low-performance, low-internet-speed device using Chrome web tools (warning: That link is a little geeky). It allows you to simulate the experience of your websites on a low-end, low-internet-speed device. Or any UK train WiFi connection...
The amazing truth, however, is that much of these markets will be coming online first-time with 4g and faster connections, on mobile.
Note: Only 66 of 217 countries currently have above 60% smartphone (high-end devices) penetration. But note, we're excepting to see a 62% growth of smartphones in the developing world, stating with smartphones as their first phone. - Google webcast.
Examples like the 'Android one' phone (pictured) is an example full-feature phone which launched in the Philippines with the latest version of Android allowing 100's of millions of users to get online. Google refers to these markets as "the next billion users".. and it'd prefer those billions use Google phones for obvious reasons (data & how information is flowing online).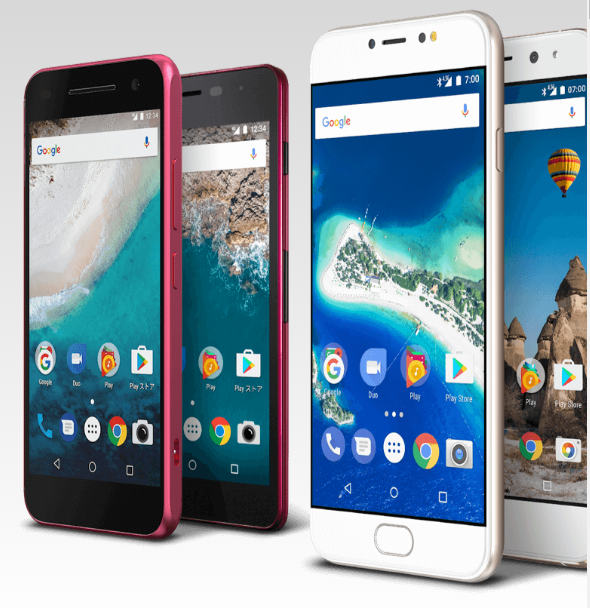 Behaviour - Always online
Google is pushing a new framework to think about online marketing in a 'moments' driven way. It's similar to "ZMOT" the 'Zero Moment Of Trust' framework previously used to understand what marketeers might refer to as the 'consumer journey'.
What are the micro moments?
The micro-moments include:
I want to do
I want to go
I want to know
Which ones best?
I want to buy on
These are summarised as 'micro moments' and the takeaway message is to be there when these micro-moments occur. I'd add the following: To be there yes, but also check it's relevant to you because at the end of the day small businesses only have so much time. Prioritise.
But understand if you don't address some of the micro-moments then someone else already is- You don't have time for this, so why not partner with them?
For example, you're probably not in competition with a review website ('which ones best?'), or a forum discussing your industry ('I want to know'). They're probably not direct competition anyway..consider partnering with them in some way. Where are you relevant in these micro-moments?
How to identify micro-moments for your customers
Google has built the 'Consumer Barometer' tool to help businesses understand how these 'micro moments' translate into reality. For example, you can identify:
80% of smartphone users in Hong Kong **have purchased a brand they would not normally consider because of relevant information available at the right moment.
The above is helpful to know for small businesses. For example, you can compete by taking the time to provide more relevant information about your product or service which your competitors are not.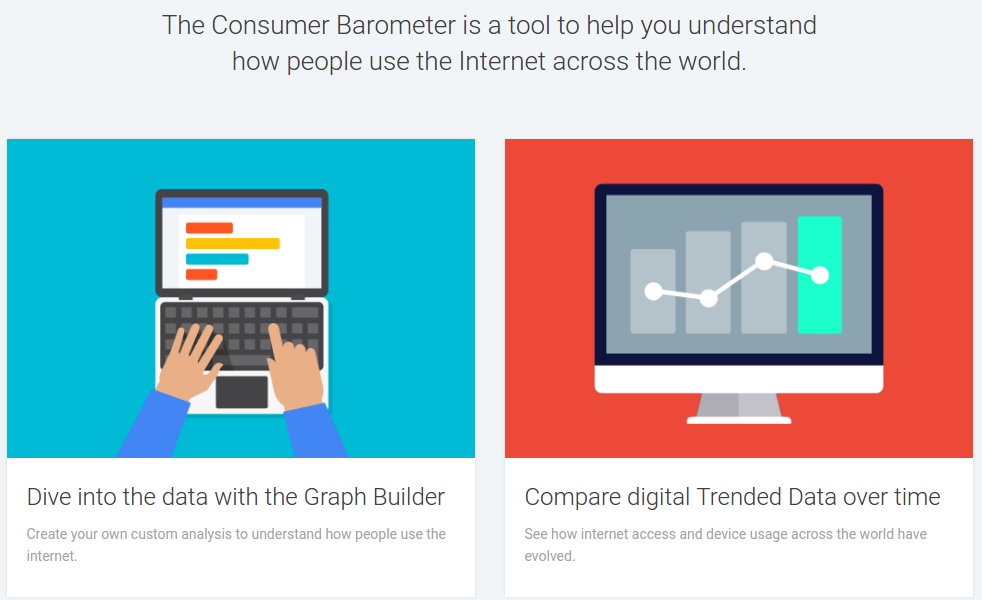 58% of users in Thailand turn to their smartphones for ideas mid-task multiple times per day
The 'Cosumer Barromoeter' tool helps put searches in context and help underhand what content or tools might be worth your time creating to serve demand.
For example Unilever identified the "I want that look" micro moment in the Philippines and panicked because they realised these we not brand searches- users were preferring personal Youtube channels which featured ideas to achieve a 'new look' and how to create them. To become part of this 'mirco moment' Unilever created their own channel called All Things Hair, UK with the same theme- sharing 'new look' hair ideas and how to achieve them.
Using the same tools, how might you create content, tools, or resources for your customers?