Google Drive is commonly used to store and share files between small teams, as it's typically free and easy to use. Even those in the business sector will just use a free personal account as it suits their main need, which is to share and store files.
The personal version of Google Drive used to call the actual client application 'Google Drive', this is being retired and in its place is 'Google Drive Backup and Sync' which offers full system (or particular folder(s)) backups. The syncing side of the application remains the same as the old application. The main downside of this is that your local machine has to download all of your Google Drive documents, which isn't great for those who use a MacBook Air with 128GB of storage.
Once you make the jump to Google Apps for business, you're treated with Google Drive File Stream - oh my, what's this? File Stream is Google's new client-side application for business customers that allows you to 'stream' files from the cloud when you need them. Effectively their answer to Microsoft's OneDrive Windows 10 integration that only downloads files when you need them.
Upgrading from Google Drive to File Stream
If you've already got Google Drive installed, you'll be a little confused how it works. On a macOS system, it emulates a separate 'drive' and shows under your Devices section on Finder.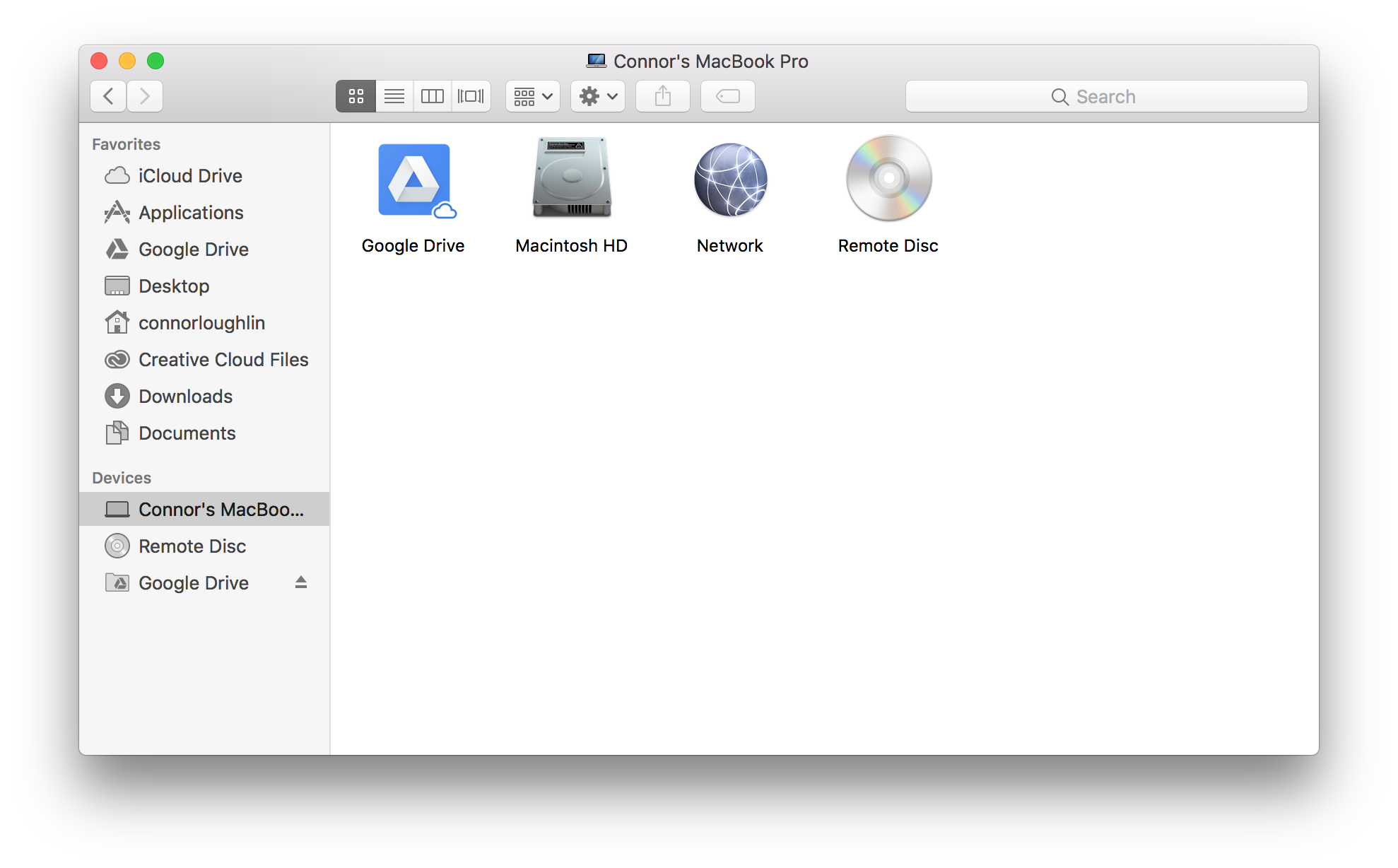 During installation, you might come across these dreaded messages:

And...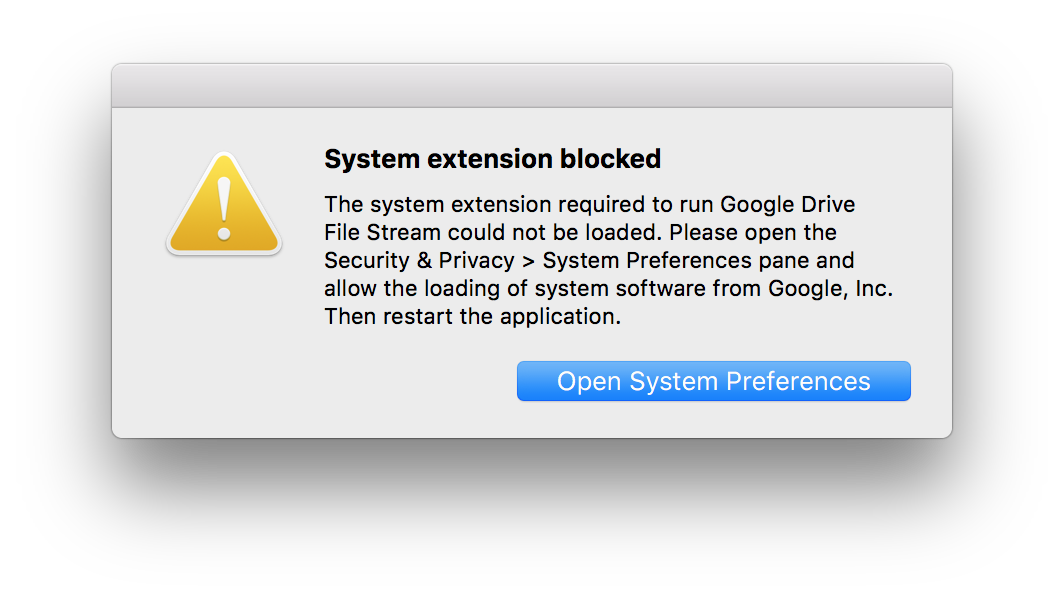 Make sure you click 'Open System Preferences' then 'Allow':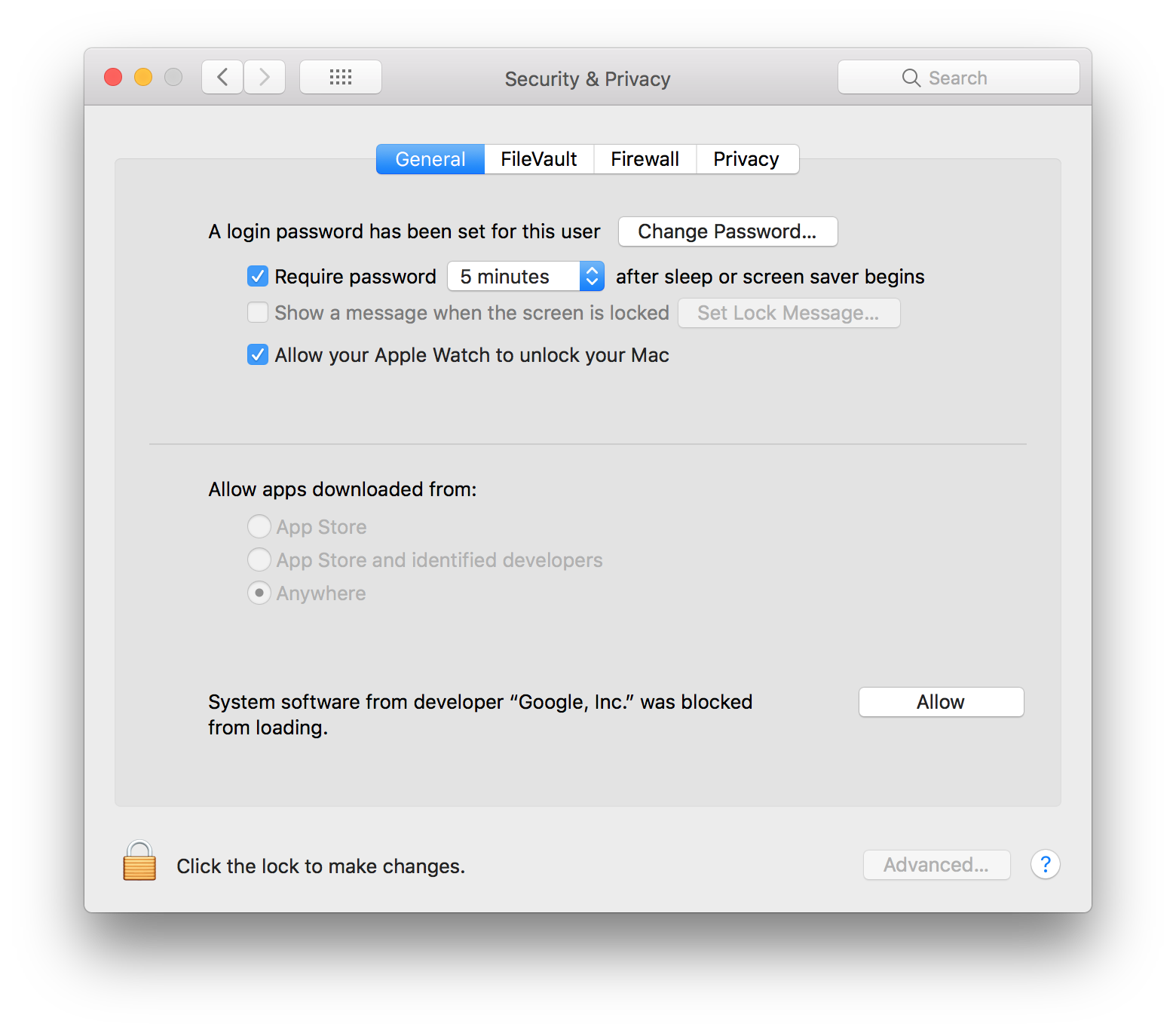 You might need to quit 'Google Drive File Stream' then open it again, now you should see this little window. Because it's an entirely new application, you'll need to wait for it t redownload all your documents again, however this time it's only adding placeholders of the files. From now on, every time you access a file, it'll download it on the fly. If you're typically away from a decent internet connection, this may become a nuisance. You can mark files as 'Available Offline' by right clicking, hovering over 'Drive File Stream' and selecting 'Available Offline'.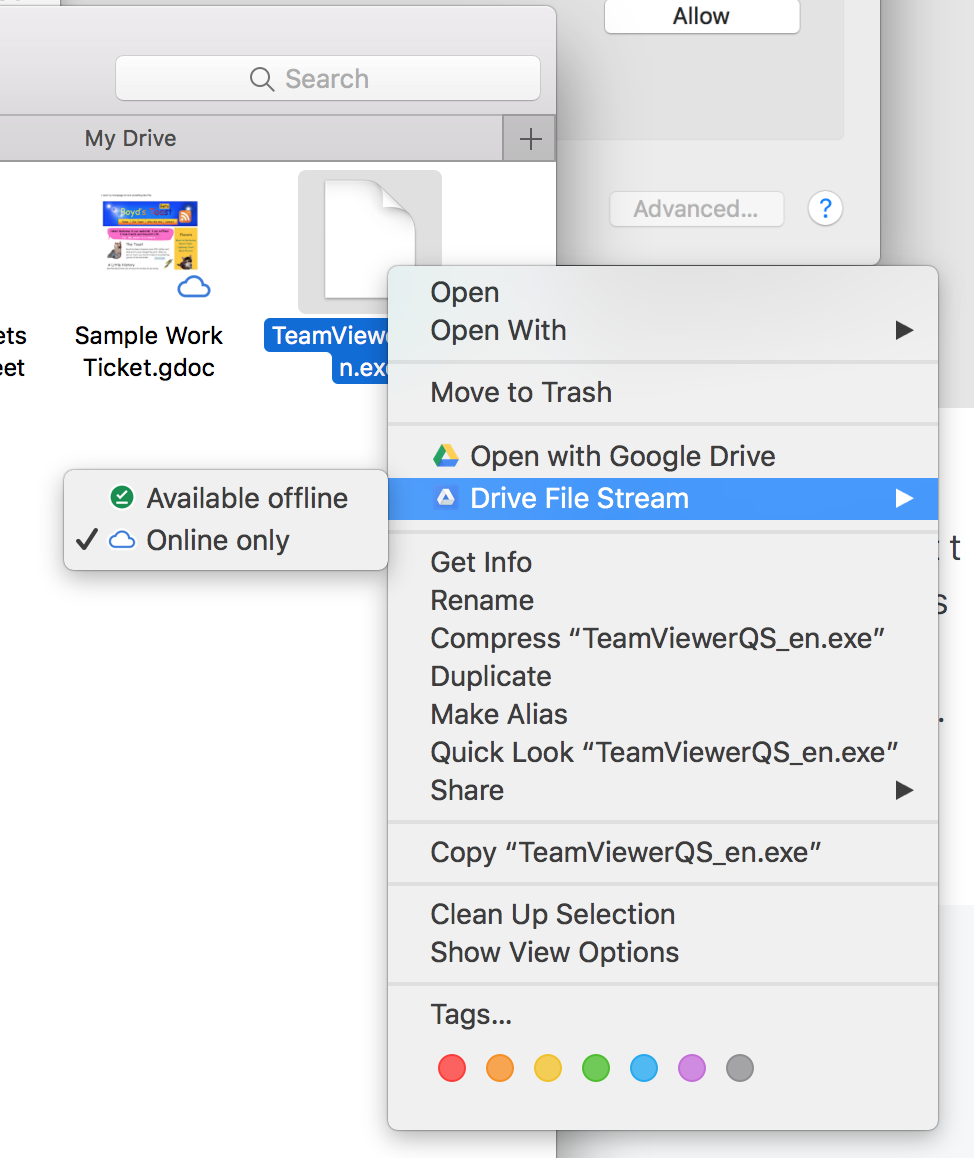 Using Google Drive with macOS High Siera & later
Due to Apple implementing a new file system on High Siera (10.13) you'll find that Google Drive throws an error when setting up a new account: "Please choose a folder on an hfs+ drive that is not mounted over a network". You'll need to update to Google Drive Backup and Sync or Google Drive File Stream in order to continue using the client application properly.