What is a landing page?
A landing page is the webpage that a user visits (or 'lands upon') after clicking an advert or link from another site.
For example, perhaps you have created an Adwords campaign and created adverts- you should already have planned your landing page before creating your ads.
Why create landing pages?
By having an effective landing page you improve your return on investment.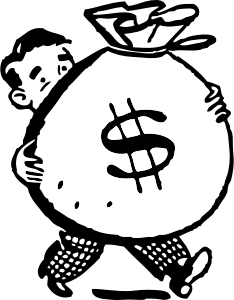 Google refers to the landing page as an 'experience', in-fact here's Google's page on Understanding landing page experience. We've summarised the technical jargon in this page.
1. Make your landing page refer to your ad
Your landing page should match the 'promise' made buy your advert. Do you mention a 20% discount on your ad? Make sure your landing page highlights this!
Perhaps you're leather shoes and want to increase sales- make sure you landing page takes them to your 'Leather Shoes' page, and not your generic 'Shoes' page.
You will often get even better results by being even more specific. For example, if you're selling 'white Nike running shoes' make sure your landing page shows only white Nike running shoes.
A final example is for individual products, do you sell a specific brand, or new model of something? If so, create an advert which directly promotes that item. If people are searching for the "ford fiesta zetec", your landing page should take them directly to that car.
You will tend to find that the more specific your adverts and landing pages become, the higher your success rate.
Common Landing page mistakes you must avoid
Often landing pages fail to take the visitor to the most relevant page. Don't make your visitor hunt for the information, make it easy for them.
Some adverts take visitors to a general page (such as a product category) rather than the exact item mentioned in the advert. Make sure your landing page is directly related to the product or service you're advertising.
2. Include a call to action
A call to action is something that encourages your website visitors to take the action the thing you want them to do. For eCommerce it might be a big, easy to see "Buy Now" button. Or a "Enquire Now" for a lead generating page.
Make sure your call to action is obvious and the reasons for taking action are clear (e.g. receive a 10% discount when you 'Buy Now'). If you collect personal information make sure it is clear to the user what this information is used for.
3. Make sure your landing page loads quickly!
Arguably more challenging for a non-tech audience to resolve- but not impossible! Making sure your landing page loads fast helps reduce people leaving in frustration
Remember, many of your visitors will be viewing your website from a mobile phone, usually with a slower internet connection and always with a smaller screen. Make sure your page loads quickly and works across all screen sizes. Use free tools like PageSpeed Insights to measure loading time.
How to make pages load faster for free
Quick tips for making your website load faster.
Don't upload massive high-resolution photos, compress them first
Image compression makes the file size of images smaller which makes them faster to load on your page.
Not doing this will make your page load very slowly- especially on mobile devices. Compress them first. You're images shouldn't really be over 1MB (ideally much less). Rather than using online tools to compress images, you may find it quicker to use an image editor. For simple image re-sizing, event Microsoft Paint is suitable. Or consider using IrfanView which looks 'dated', but is perfect for the job and dependable after 20 years of development.
Use a content delivery network

A more advanced, but free for smaller businesses is the use of a 'content delivery network' (CDN) to speed up your site. Making your website load faster will improve your landing page experience. They're easy to set-up making it a no-brainier for improving your website speed.
These systems work by making copies of your website (images, pages etc) across the world so that when people closer to those locations visit your site, they get a copy quicker. Once set-up this is an automated process. Also, often these services are optimised so well that its usually quicker to for all visitors to go via a CDN rather than the location where your website is hosted.
One free provider of such services is CloudFlare and currently their free plan will boost the performance of your website, and offer free SSL for your website. Contact Karma Computing if you're an SME and would like assistance setting something like this set-up.
In Summary
An effective landing page for Adword campaigns starts with matching your landing page with your advert. Make sure your offer is enticing, relevant, and includes a call to action once they land on your page.
Remember to make your landing page as spesific as possible- don't send them to a generic page if you can create, or already have a more relevant page for that advert. More spesific adverts and landing pages tend to perform better- increasing your return on investment.
Take time to design your landing pages so they perform well on all screen sizes, including mobile and test the speed of your landing pages. Quick and easy ways to make your pages load faster include compressing the images on your page. Use the PageInsights tool to measure how fast your page is loading. Improve this further by utilising a 'content delivery network' (CDN) to make things even faster.
Landing page checklist: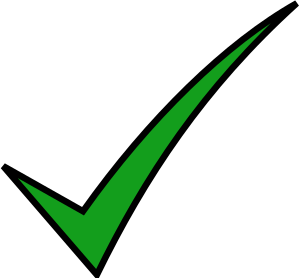 My landing page matches the promise(s) made on my advert
Have I included an obvious call-to-action & clearly state the benefits of taking action?
Does my landing page work across all screen sizes?
If collecting personal data, (such as an email address) does the page explain what I will use the information for?
Is my landing page and advert as spesific as it could be- do I make it easy for them to find exactly what I want them to buy?
Does my page load fast? Use PageSpeed Insights to check
The images on my landing page are compressed
Want more practical help with Adword landing pages?
Karma Computing is an Ethical IT Services company in the UK, we specialise in helping family businesses & SMEs in growing. Talk to us for more advice on helping your business grow.